Emery Lord's sophomore novel The Start of Me and You comes out tomorrow! This little beauty had the honor of being my first read of 2015 and I absolutely adored it, dare I say more than her debut Open Road Summer? Gasp!  There's friendships, banter that will make you LOL, nerdy banter, overcoming fear, letting go, a game of seven minutes in heaven, and an adorkable nerd named Max that may win you over. Thanks goes to On The Same Page for giving me a chance to read an ARC on the ARC tour, and to Kaitlin from Reading Is My Treasure for lending her copy!
The Start of Me and You by Emery Lord
Young Adult Contemporary
Following her pitch-perfect debut Open Road Summer, Emery Lord pens another gorgeous story of best friends, new love, & second chances.

Brimming with heartfelt relationships and authentic high-school dynamics The Start of Me and You proves that it's never too late for second chances.

It's been a year since it happened—when Paige Hancock's first boyfriend died in an accident. After shutting out the world for two years, Paige is finally ready for a second chance at high school . . . and she has a plan. First: Get her old crush, Ryan Chase, to date her—the perfect way to convince everyone she's back to normal. Next: Join a club—simple, it's high school after all. But when Ryan's sweet, nerdy cousin, Max, moves to town and recruits Paige for the Quiz Bowl team (of all things!) her perfect plan is thrown for a serious loop. Will Paige be able to face her fears and finally open herself up to the life she was meant to live?
First Sentence
Setting + Places
Alcott's Books and Beans is thee place to be. No, seriously. There are books and coffee in there (what more can you ask for?), and it's where the characters like to hang out. Well, two of them enjoy it more than others at least.
There are more places characters go to in this book such as school, the pool and Ryan's house (*ahem*).
Books/TV/Plays Mentioned
Bless and points for Rocky Horror!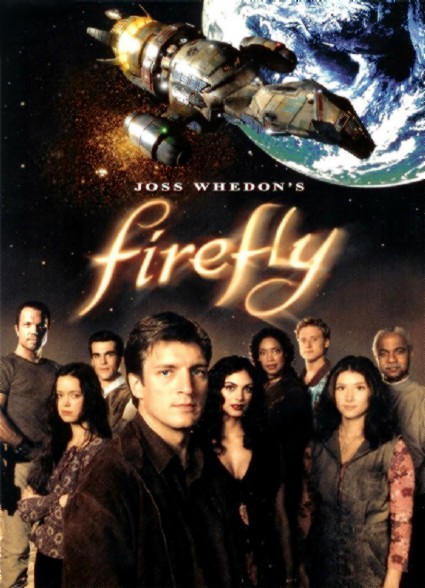 Max is totally into this show, whether he denies it or defends it. Wear that shirt and marathon it loud and proud, Max!
References
Tollbooth
"Max once had a guinea pig that was named after the main character, Milo." — Emery Lord, The Start of Me and You (pg. 98)
Sherlock
"Wait," I said. "So she's . . . Dr. Watson?"

He laughed. "Yep. Just hasn't found her Sherlock yet. And look at you, with the literature references!" — Emery Lord, The Start of Me and You (pg. 113)
Harry Potter
"Twenty points to Gryffindor." — Emery Lord, The Start of Me and You (pg. 136)
Favorite Quotes
He twisted in his seat, turning toward me. "Do you ever go back and reread books that you really love?"

"Yes." This was probably so much of an understatement that it was actually a lie.

"The point is that we already know it doesn't work out, but we reread them anyway, because the good stuff that comes before the ending is worth it."

"Also!" Max shook his finger if giving a lecture. "In books, sometimes the forewshadowing is so obvious that you know what's going to happen. But knowing what happens isn't the same as knowing how it happens. Getting there is the best part."
Fellow booknerds– Max is onto something here, am I right or am I right?
"I know," she said. "It's my brother's fault. What did I miss?" "Ryan Chase gave Paige a hot dog." Morgan said.
Kayleigh looked confused. "Is that sort of metaphor?"
"Kayleigh!" I shrieked, reaching over to smack her leg. "No! Perv!"
I totally giggled like a 12 year old boy.
Love how Max and Paige nerd out about books.
She sighed. "We got into a fight this morning. Kayleigh and me."
I resisted saying "Kayleigh and I." Now was not the time.
**Quotes are taken from the ARC and are subject to change in the final copy**
Meet Emery Lord
Emery Lord is a 20-something Midwestern girl who writes stories about high school and best friends and weird families and the crushes that make you feel combustibly alive and also more awkward than you thought was possible. If you're not sure how to pronounce Emery, try slurring the name "Emily," and that will get you really close.
She lives in Cincinnati in a 100 year-old pink row house with her BFF/husband, a closet full of dresses, and lots of books. If karaoke-ing in grocery store aisles or guzzling coffee while impulse shopping were illegal, Emery would be writing her overemotional YA books from jail. Also, she makes up words sometimes. Like combustibly.
OPEN ROAD SUMMER, her first YA novel, is out now with Bloomsbury. Her second, The Start of Me & You, will be released March 31, 2015.
Website | Twitter | Tumblr | Goodreads
Purchase The Start of Me and You
Amazon | B&N | iBooks | Book Depository